Green
Cleaning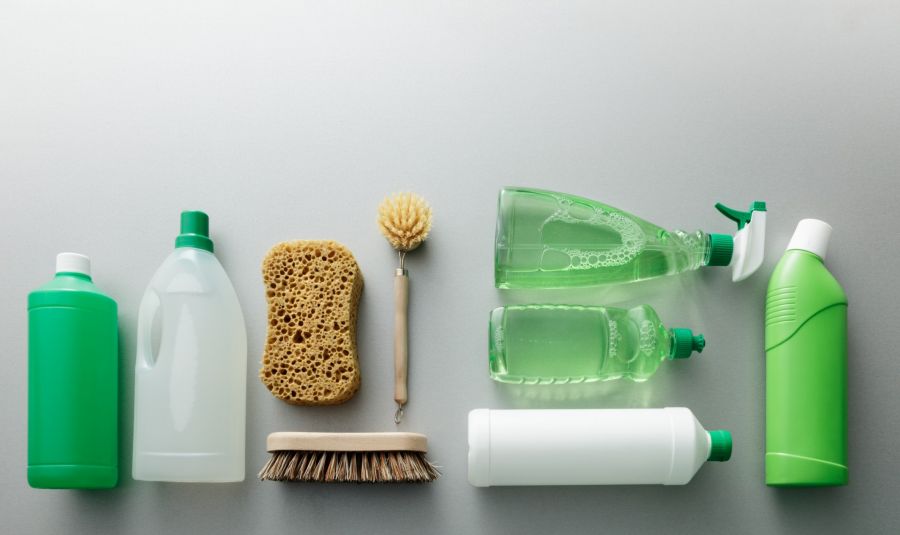 Green cleaning is an eco-friendly alternative to traditional cleaning methods. Green cleaning focuses on using substances that won't harm the environment. When you go green, chemicals like chlorine and artificial scents are replaced with things like baking soda, vinegar, and lemon. Not only is this better for the environment, but it can also be better for you. Green products are more gentle on skin and don't leave strong scents. If you're looking for this kind of cleaning service, look no further than Breezie Cleaning and Janitorial Services. Having offered green cleaning services for over 9 years, we can assure you our services won't let you down.
---
Free Green Cleaning Quote
---
Green Cleaning for Any Business
Whether you are a LEED-certified building or just interested in having a cleaning company clean your building with environmentally responsible products and practices, Breezie Cleaning and Janitorial Services is the green cleaning company for you! Green Cleaning is the process of maintaining a sanitary and healthy building without harming its inhabitants or the environment.
Breezie Cleaning and Janitorial Services's Green Cleaning Practices Include:
Environmentally Responsible Commercial Carpet Cleaning products
Hot Water Carpet Extraction and Agitation, Which Decreases the Need for Chemicals
Low VOC Hard Floor Stripping, Sealing and Finishing Products
Use of Microfiber Dusting Cloths for Dusting and Window Cleaning, Rather Than Paper Products
Ammonia Free Window Cleaner
Use of Green Seal Approved Cleaning Products
Use of Recycled Paper Products
HEPA Filters on Vacuums
Assist with Recycling Efforts
Breezie Cleaning and Janitorial Services is proud to offer Green Seal approved cleaning products and cleaning techniques that promote smart green cleaning practices. We use products that kill 99.9% of viruses and bacteria without harming the environment or leaving a noxious odor.
---
Call for Fast FREE Quote
---