Commercial Cleaning & Janitorial Services
Serving the Greater Boston Area
Breezie Cleaning and Janitorial Services has provided superior commercial cleaning services in Boston, Massachusetts and surrounding towns since 2014. Whether you are searching for a Boston commercial cleaning company to provide reliable, regular office cleanings, VCT floor stripping and waxing, window cleaning, retail cleaning, or porter services, Breezie Cleaning and Janitorial Services is a name Boston businesses trust for cleaning.
25% OFF
First 3 Months of Cleaning Services
*With a 1 Year Contract.
expires 07/31/2021
---
Call for a FREE Quote
---
★★★★★
The Breezie Cleaning and Janitorial Services Difference
There are many commercial cleaning companies in Boston, MA. We take pride in being the one that cares about your business. You need a commercial cleaning company that will arrive to scheduled meetings and appointments on time. One that is accessible to you when you need them. You expect to arrive to work each day to find place of business fresh, clean and ready to welcome customers and employees. Breezie Cleaning and Janitorial Services can be that Boston commercial cleaning business for you.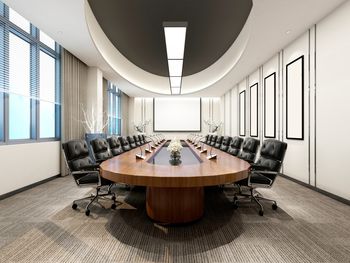 Boston Office Cleaning: From floor to ceiling, your office will be dusted, vacuumed and welcoming to customers, employees and guests. Extra cleanings for holidays and special events are not a problem.
Boston Janitorial Services: Cleaning is done to your specifications and your schedule. Regular cleaning programs include trash removal, paper product restocking, carpet and hard floor maintenance. Your building will be maintained in prime condition with Breezie Cleaning and Janitorial Services providing your Boston janitorial services.
Disinfection Services in Boston: Are you concerned about the presence of germs in your home or the spread of viruses in your Boston office, church, school or public building? The disinfection team at Breezie Cleaning and Janitorial Services is ready to respond. All surfaces are treated with EPA recommended products that kill 99.9% of all viruses and bacteria. Keep your employees and loved ones safe and healthy.
Boston Floor Cleaning: Whether a Boston floor stripping and waxing program or regular floor cleanings, Breezie Cleaning and Janitorial Services is well equipped to handle all of your floor cleaning needs. We can clean any type of flooring.
Boston Window Cleaning: Insides, outsides, screens and sills will sparkle when Breezie Cleaning and Janitorial Services handles your window cleaning in Boston, Massachusetts.
Boston Carpet Cleaning: Spots and stains and odors disappear. Breezie Cleaning and Janitorial Services will leave your Boston commercial carpeting fresh, clean and looking new again. Add years to your flooring investment with a regular Boston commercial carpet cleaning maintenance program.
---
Call for a FREE Quote
---